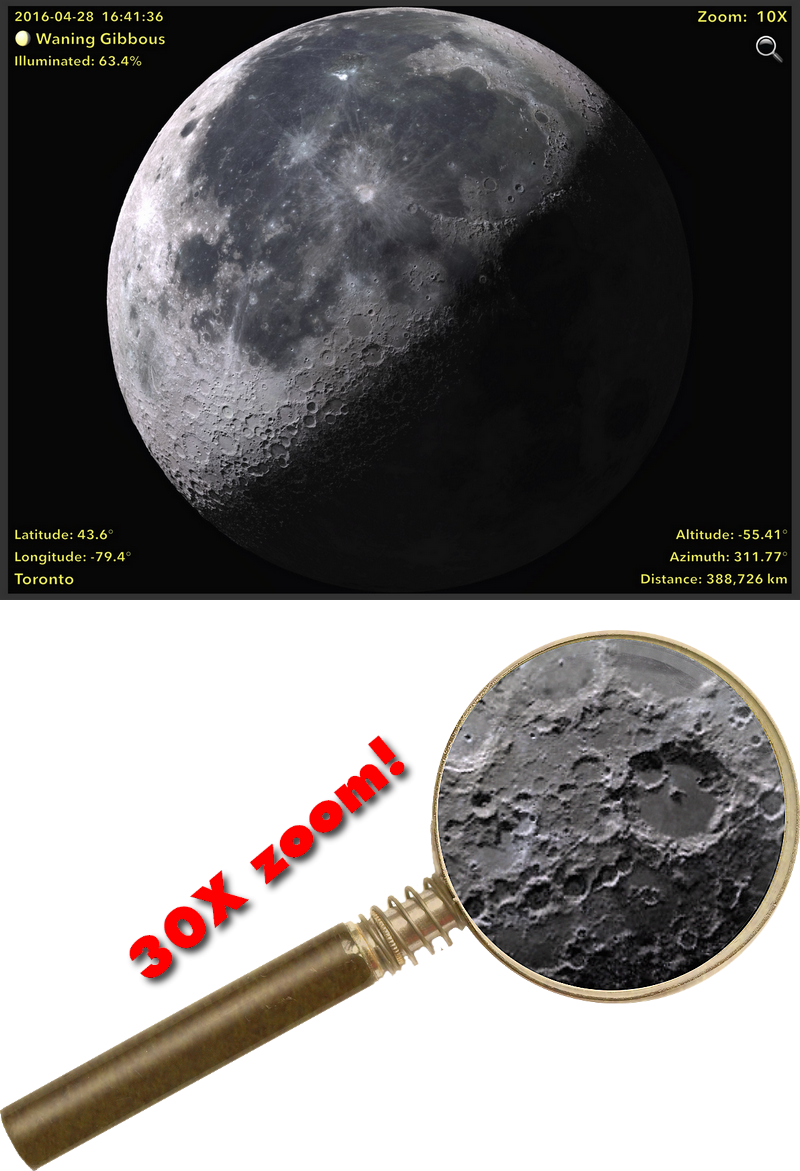 Nearside HD
Nearside HD lets you see the moon as it should be seen. Real shadows, real colours, updated continuously and seamlessly to provide a large, clear image of how the moon looks right now from wherever you are.
Zoom in to a remarkable degree and pan across the surface, or tap the screen to remove the informational overlay and use the app as a beautiful full-screen display of just the moon itself.
Nearside HD works on a wide range of Ap­ple de­vic­es, from the iPhone 4S to the lat­est iPad.